The Boar Who Shot Liberty Valance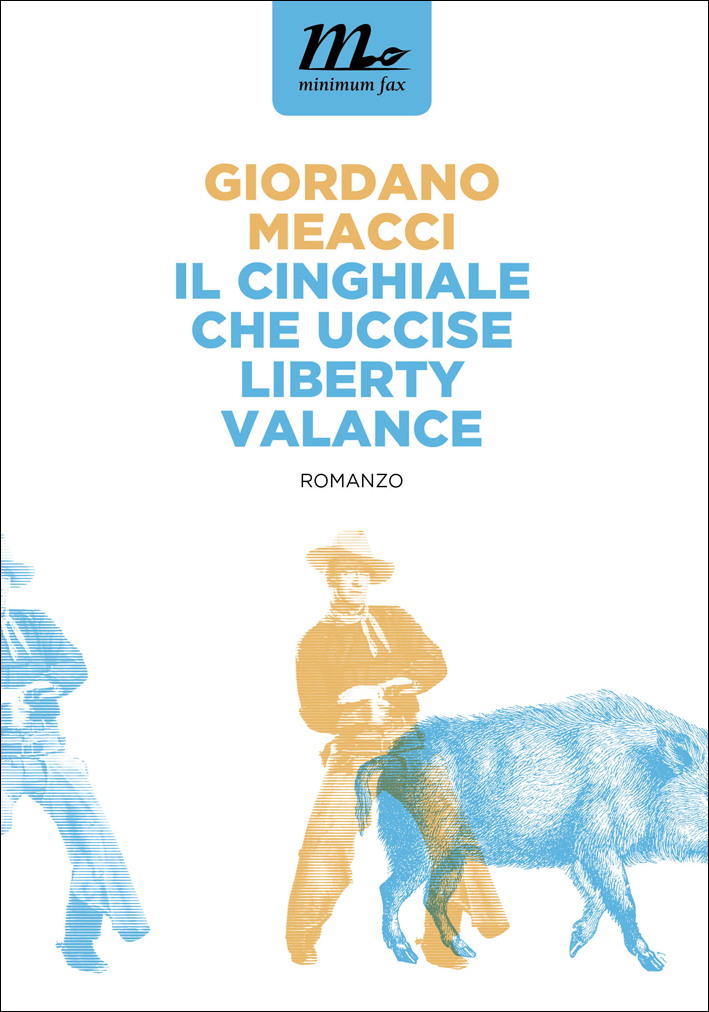 Titolo originale:
Il Cinghiale che uccise Liberty Valance
Finalist for the Strega Prize 2016
In the imaginary little town of Corsignano – located between Toscana and Umbria – life goes on as usual. There are people who work, women who betray their men and men that, after having lost their fortunes by playing cards, get into troubles. There is an old woman who remembers the day when she was abandoned at the altar, a crooked lawyer, two beautiful sisters who stand out for prostitution and a little girl who risks to die. There is also a little community of boars that scampers through the nearby woods, as it usually happens in the provinces of central Italy. It happens that one day one of these boars, hit by a ray of light just in the middle of his forehead, acquires in a mysterious way capacities that go beyond his own nature. Not only he is able to elaborate thoughts just like a human being does but, just like we do, he also becomes aware of death. He is too human to be accepted by his counterparts, and too much beast not to be frightened by human beings: "the boar who shot Liberty Valance" suddenly finds himself in a no man's land that on one hand throws him in solitude and on the other hand gives him the capacity/faculty of entering in the secrets of Corsignano, by reading in the hearts of its inhabitants more than how they are able to do (because of their cynism or fear).
Giordano Meacci writes a beautiful, moving and passionate novel that – thanks to the ancient expedient of treating the beasts like humans and the humans as one of the many species living on earth – narrates the eternal mystery of our sentiments with a strength that is typical of the great literature.
Giordano Meacci (Rome, 1971) wrote the narrative reportage Pasolini Professor (minimum fax, 2000), the essay Fuori i secondi - Guida ai personaggi minori (Holden Maps - Rizzoli, 2002) and the collection of short stories Tutto quello che posso (minimum fax, 2005).
With Accademia degli Scrausi he published La lingua cantata (Garamond, 1994), Versi rock (Rizzoli, 1996) and Parola di scrittore (minimum fax, 1997). He also wrote one of the short stories included in the anthology La qualità dell'aria (minimum fax, 2004).
Giordano Meacci is one of the screenwriters of Non essere cattivo, Claudio Caligari's last movie, presented at 2015 Venice Film Festival and nominated for oscars 2016 foreign language film.
Guarda

Il Cinghiale che uccise Liberty Valance

's sheet