You Have Been Happy, Giovanni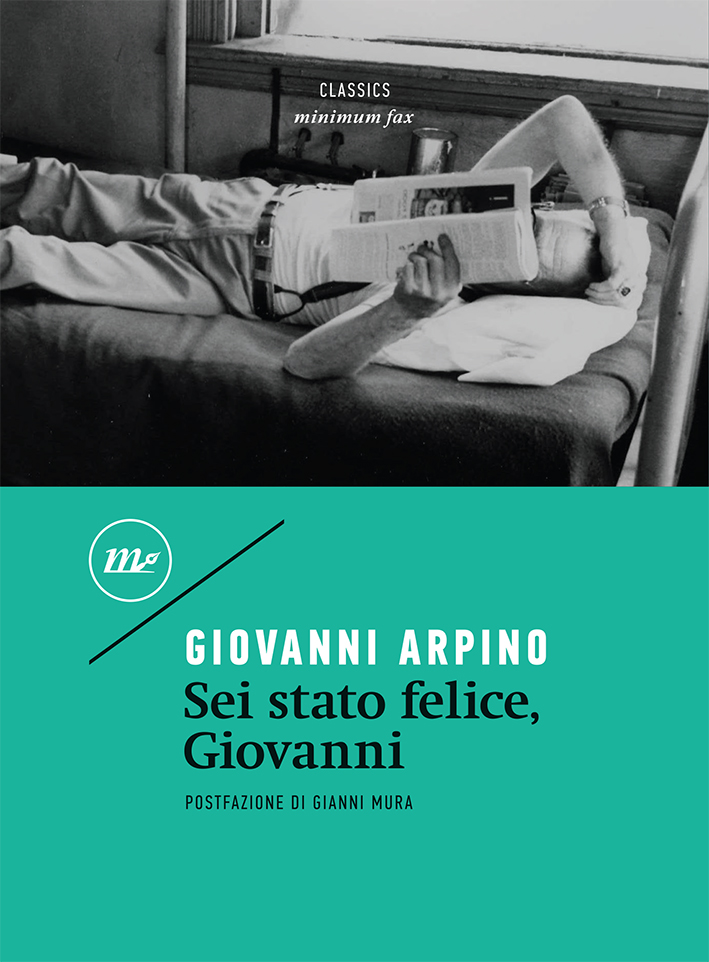 Titolo originale:
Sei stato felice, Giovanni
Book published:
March 2018
Reading the debut of a classic author is like assisting to a natural phenomenon. After all, as Italo Calvino wrote, the first book is the only one that matters, and we should maybe write only that one and then just stop. Sei stato felice, Giovanni has been the big shift in Arpino's life. The fatal occasion to express himself. The big issue to solve, forever or never again. He was twenty-three years old and was staying in a little filthy and seedy guesthouse in Genoa. It took him twenty days. Twenty days to invent a voice and a landscape, to say goodbye to his friends, to his youth, to his impossible love stories, to so many joys and desperations of all precarious ages. To put Hemingway, Steinbeck, Vittorini and the French cinema behind himself. And the long war period. 
Arpino's debut novel is a book of partings. A story that is like the last drunk before waiting for the adult age and the miserable future. The adventure of who wears his solitude like a hat and feels like a missing bullet, the adventure of a survivor who doesn't know of what. The protagonist knows he has to move, find a job. But in the meantime he gets drunk, argues, falls in love, owes money and has misfortunes. He is lazy, cruel and wasteful. He cannot do anything else but live at the port, have its smell, belong to a humanity of sailors, prostitutes and tramps. A port called Genoa, with its thin and moving sea air, but it could also be Buenos Aires or any other place.  


GIOVANNI ARPINO 1927 / 1987 
Sei stato felice, Giovanni was published by Elio Vittorini in the important and prestigious review I Gettoni in 1952. After this, Arpino wrote more than thirty books and worked for many years as a sport journalist. Rights for his books have been sold to many countries, like France (Belfond and Autremet) and USA (Penguin Classics). He possessed a unique tone and he is among the very few who won both the Strega and Campiello prizes.