Any Given Sunday
Eight football stories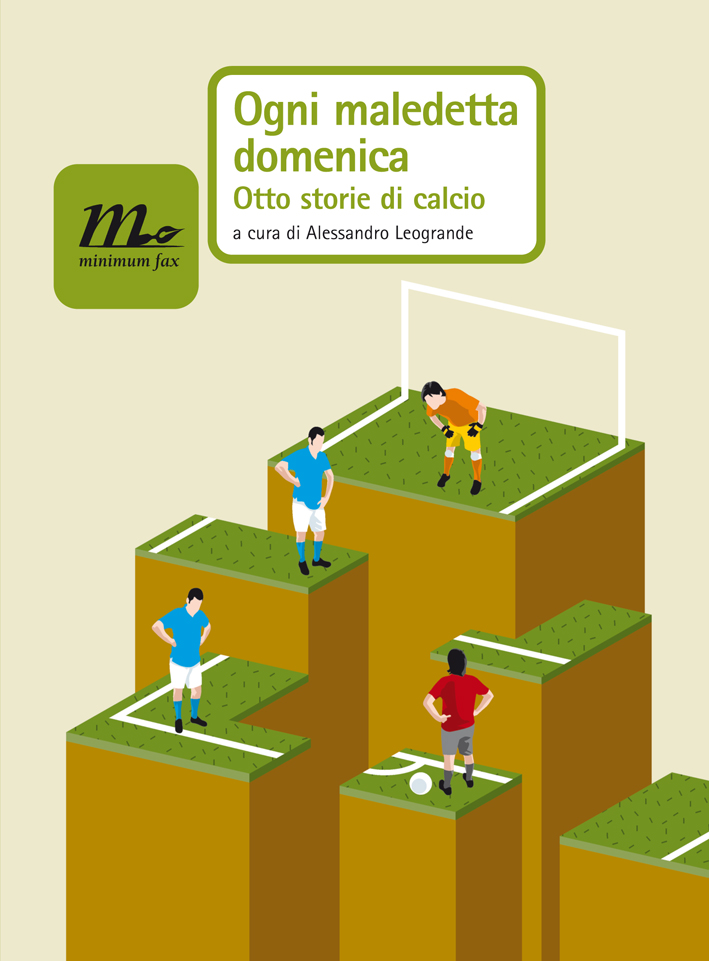 Titolo originale:
Ogni maledetta domenica
Book published:
January 2010
In Italy and abroad, football is much more than a sport: it is a whole culture in itself, a century-long tradition, a language, a collective dream; not to mention, more recently, a zillion-euro industry and (sadly, thanks to rioting fans) a growing threat to public security. This collection of personal essays and reportage by a group of excellent up-and-coming writers is an exploration of some lesser-known but fascinating regions of this world. You won't find any reverent profiles of star players here, but you will learn the stories of a solitary talent-scout watching for new champions in suburban playing fields all around Europe; of a Serbian ex-player coaching the Iraqi national team; of a young hooligan and dj killed by the police; of an angry, black 20-year-old prodigy playing for Inter and the Italian national team but facing racist insults every week; of a Catholic seminary student who only breaks free from religious bigotry when he falls in love with a football team... This is a powerful and multifaceted portrait of football and the social, economical, and emotional forces that both shape it and revolve around it. 


The authors are Osvaldo Capraro, Carlo Carabba, Andrea Cisi, Vittorio Giacopini, Tommaso Giagni, Luca Mastrantonio, Francesco Pacifico, Stefano Scacchi.

The editor of the anthology, Alessandro Leogrande (1977) has published three books on the socio-economical situation of contemporary Italy; most recently, Uomini e caporali (Mondadori, 2008), a reportage on immigrant slave-workers in the rural South.