Tullio and the Eolao Most Weirdest on the Canton Ticino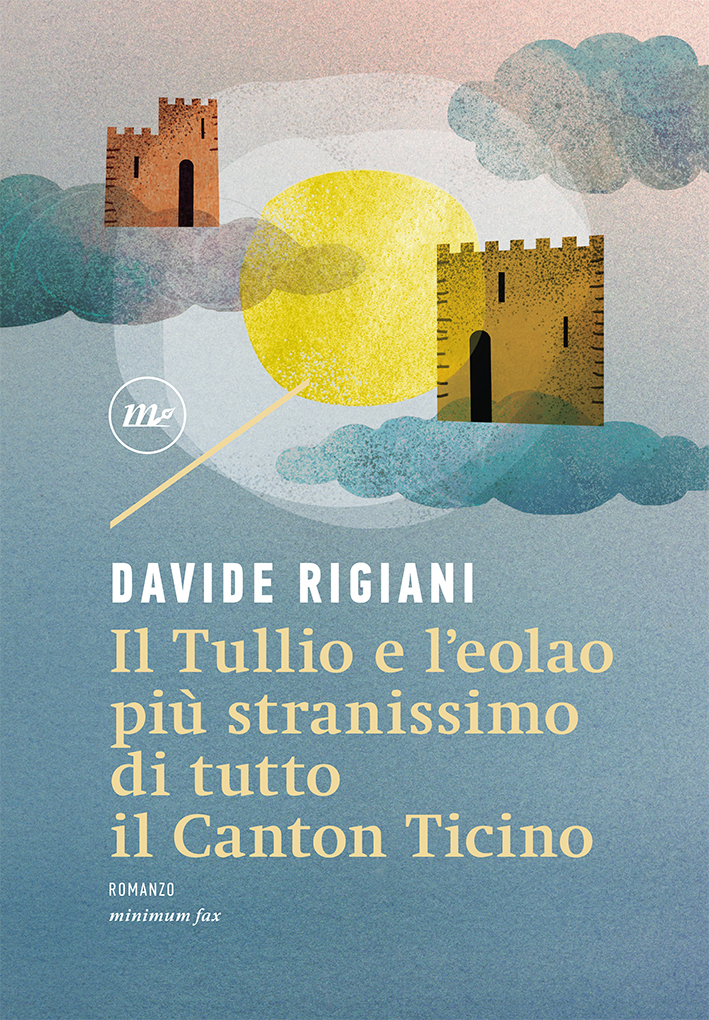 Titolo originale:
Il Tullio e l'eolao più stranissimo di tutto il Canton Ticino
Tullio and the Eolao Most Weirdest on the Canton Ticino, awarded with a special mention at the Calvino Prize, is a eulogy of fantasy that readers can hardly forget.
The Ghiringhellis are an Italian-Swiss odd family who lives in the canton Ticino, in a house full of cats called with names that are adverbs and conjunctions. Mrs Ghiringhelli is an imperturbable and pragmatic woman who works in a bank, Mr Ghiringhelli is an avant-garde poet who translates in quatrains guides and instruction manuals, the oldest daughter is a teenager who is always sulky. And then there's Tullio. 
Tullio is in fourth grade, and is a shy and silent kid, who always tries to go unnoticed. But an entire city lives and pulses in his boundless imagination. A city populated by superheroes, aliens, talking carnivorous plants, Roger Federer, medieval knights and all that can inhabit the fantasy of a ten years old young boy. Tullio considers more those characters of his fantasy than his professors; this is why he is not doing very well at school. 
During the last year of his primary school he has to face his schoolmates, his relatives from Italy, a freak veterinarian and many other characters. And all this just because one night, during which he was absent-minded as usual, he finds an eolao. And if you have an eolao you can't go unnoticed. 
Among hyperbolic superlatives, diverted circles and fantastic animals, following the path of the absurd tracked by Gianni Rodari, from Pennac to Vonnegut, from Wes Anderson's movies to Calvin & Hobbes' comics, Rigiani reminds us that literature can be a happy and subversive sarabande. A fearless play of language, an exhilarating gimmick, turning upside down that metaphor of the universal order that Switzerland is.