Lack in Taste
Everything you should know before choosing a restaurant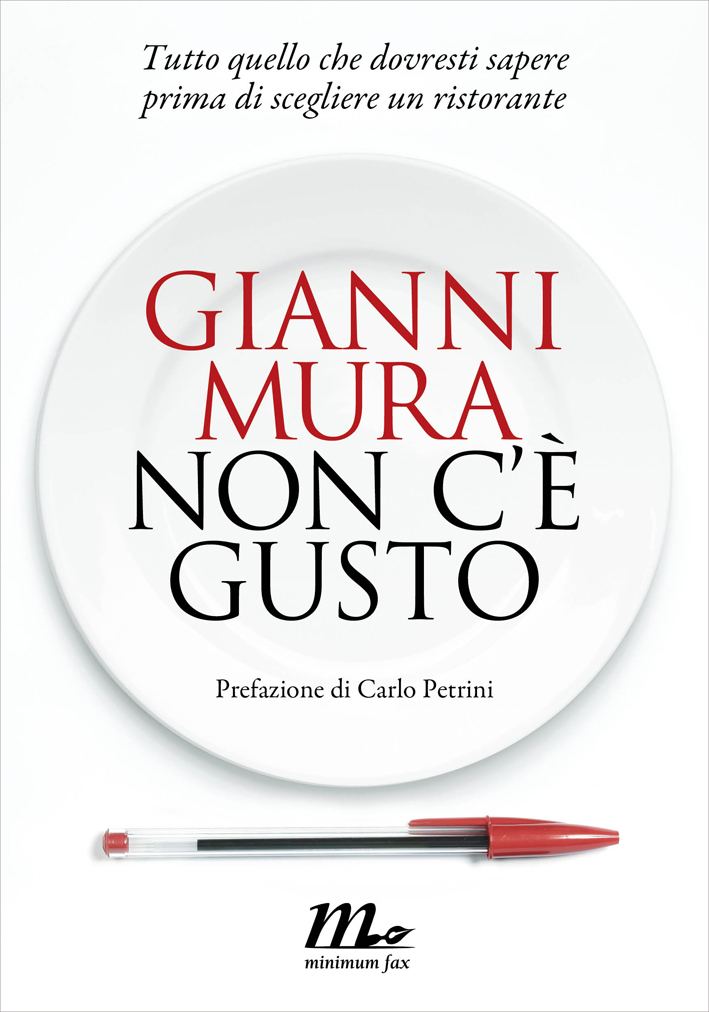 Titolo originale:
Non c'è gusto
After more than forty years eating and drinking all over Italy, the best pen of sportive and gastronomic Italian journalism gives the readers a very funny series of advices on what you should know before sitting at a table in a restaurant.
In the year of the international EXPO in Milan, when food will be emphasized through the rhetoric of its best showcase, here is an essential handbook, written without entering in the matter of taste: how to choose the place where you're going to eat through the analysis of the place itself, from the inside elements to the external ones, from the neon signs to the decals, up to the language used in the menu. And so forth: the details of the table, the interior design, lights and music, perfumes and wine lists.
Through an incredibly amusing progression of decisive details ("Pineapple Carpaccio? Don't go in!"), between rude affectations and useless sophistications, Mura suggests how and what to observe in a restaurant in order to understand how we will eat there and to help us to decide if sitting down or flying off. Lack in Taste is a precious guidebook to the preventive choice of a restaurant, to avoid solemn scams.
Guarda

Non c'è gusto

's sheet