Open Fire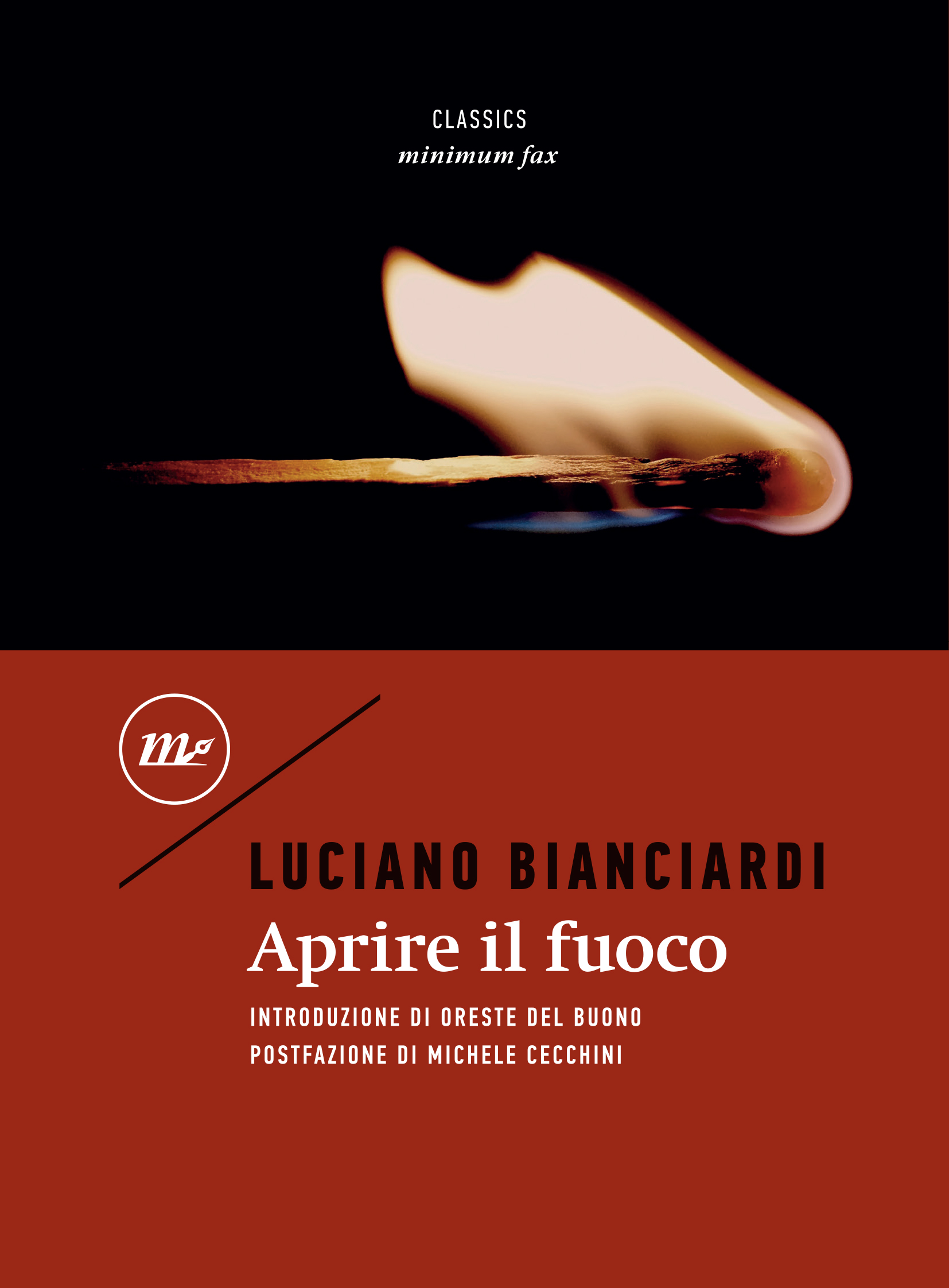 Titolo originale:
Aprire il fuoco
Book published:
October 2022
If it's true that every writer has his own sunset, Open Fire is the sunset of Bianciardi, the last letter of a damaged politician, "washed up" and in exile. We see him while he scours the country with a binocular, closes the shades, pours himself a shot glass of grappa. He knows he is clinically dead, now that every kind of insurrection is dead: sooner or later the oppressor, and all the torturers who have never stopped tormenting him, will come and catch him. 

While waiting he can't do anything but smoking a cigarette, and recalling to his mind the end of the winter of ten years before, the year 1959, even if the revolution is now just a confused memory of other failures: the discussions at the Giamaica with his friends, Giorgio Garberisc and Jannacci, the small bedroom in Port Tosa, the barricadesin San Damiano.

There is just time for a last appeal, to say the little he has learned from his hard life: to make love is not shame. Shame is to kill, to starve, to close people in prisons or in madhouses, to judge. You don't need to print books that no one will read, or to force young people to stay at school, or to occupy universities. You need to occupy the banks, that are the real cathedrals of our time. And then to turn off the televisions. And leave everything in a mess.

The luggage is ready, full of papers, of his daily alienation, and of the nausea that poisoned him because of the deterioration of the world. But he still has his old Mauser on his back, and he is ready to open fire.
Press reviews
Pierluigi Barberio - Left
Cronaca delle gloriose giornate dell'immaginaria insurrezione milanese del 1959.
Leggi
Michele Gravino - Il Venerdì - La Repubblica
L'eredità di Bianciardi e il nuovo lavoro culturale.
Leggi
Gabriele Ottaviani - Convenzionali
Bianciardi tocca qui livelli di lirismo inusitati.
Leggi