Grabbing a shadow
Jim Thorpe's life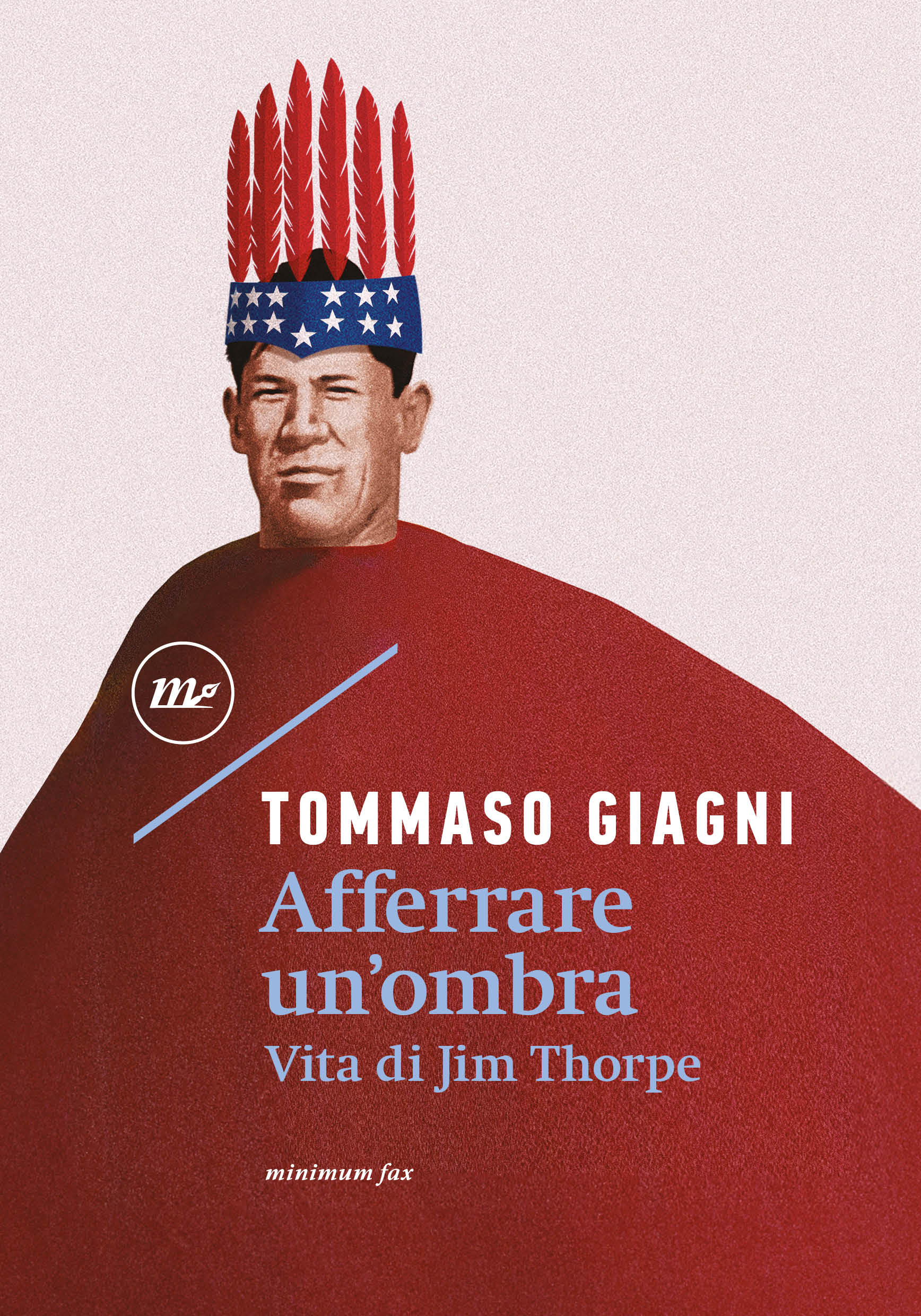 Titolo originale:
Afferrare un'ombra
Book published:
September 2023
At the beginning of the twentieth Century, when USA government launched a campaign for the assimilation of the Natives who survived the massacres of the previous century, Jim Thorpe became highly successful all over the world. He was member of the Indian Sac and Fox nation and he is still remembered as one of the greatest American athletes of all times. He was champion of the football team of the Indian school of Carlisle, dragging the team to clamorous victories against elite colleges. He won two gold medals at the Olympics in 1912 – that were then revoked because he was accused of professionalism. He played football and baseball at the highest-level, ending his career just when the crisis of 1929 shook USA. When he crossed the threshold of poverty, he offered himself to do different kinds of work, until he became trade unionist of the natives hired as film extras on Hollywood sets.
His own story crossed History in several moments. He had correspondence with USA presidents, lived next door to Marilyn Monroe, the boxer Jack Dempsey was his friend, the poet Marianne Moore his professor. Burt Lancaster was called to play in a movie about him.
Tommaso Giagni reconstructs the life of an unrepeatable character, by mixing the rigor of the historical research to the use of an engaging language, all in a biography that sheds new light on Thorpe but also on the USA of the first half of the Twentieth century, among racism, eugenics and mass entertainment.
Press reviews
Nadeesha Uyangoda - Internazionale
Tommaso Giagni si destreggia molto bene tra l'aderenza ai fatti e un ritmo narrativo coinvolgente.
Leggi
L'Espresso
Un estratto dal libro:
«La separatezza che Thorpe avverte nei confronti della società statunitense non verrà saturata. lui continuerà a percepirsi estraneo»
Leggi
Il libraio
Costruisce una biografia che getta una nuova luce su Thorpe ma anche sull'America della prima metà del Novecento, tra razzismo, eugenetica e intrattenimento di massa.
Leggi