Superzelda
The Graphic Life of Zelda Fitzgerald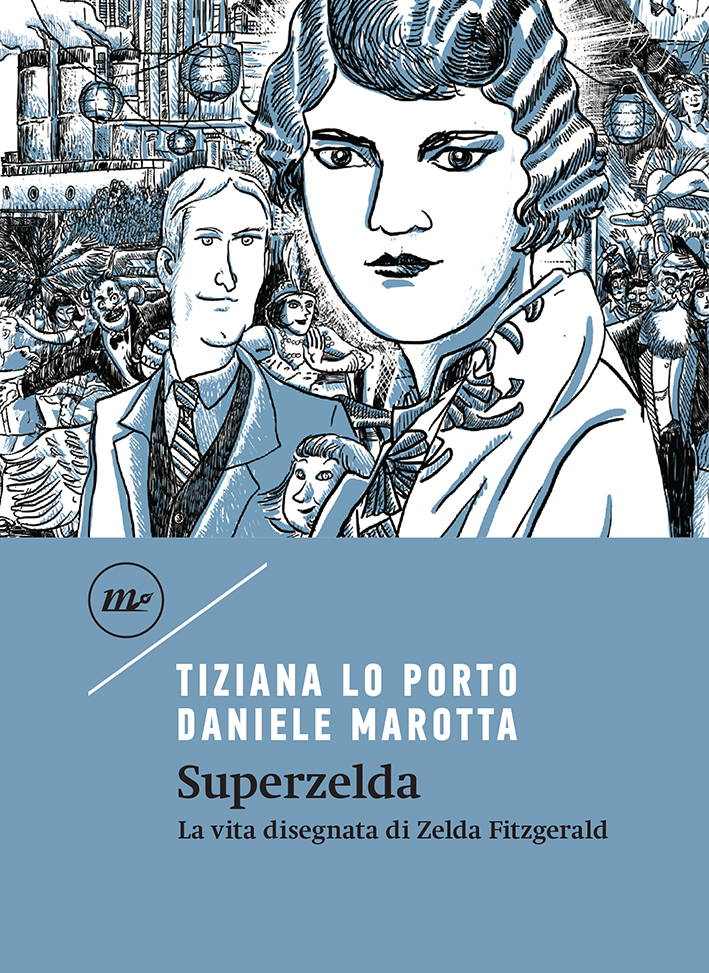 Titolo originale:
Superzelda
Zelda Fitzgerald is one of the most famous and iconic figures of the so-called "Jazz Age". Born in Alabama in 1900, she was only 18 when she met Francis Scott Fitzgerald, an ambitious young writer who would turn into one the greatest american authors of all time. Zelda became his wife and his muse. Beautiful, talented, irreverent, extravagant and alcohol-driven, the couple took New York's high society and the whole literary world by storm; they travelled to France, Italy and Africa, hung around Ernest Hemingway, Dorothy Parker and Gertrude Stein, managed to both charm and enrage most people they got in touch with, and ended up destructing their love story and themselves—Zelda was diagnosed with schizophrenia and spent more than a decade in psychiatric clinics, tragically dying at 48, in a fire.
A thoroughly-researched work based on period photographs and documents, as well as on Zelda and Scott's writing, Superzelda is a biography, a love story and an on-the-road novel all wrapped into one. In beautiful two-colour illustrations, it brings alive one of the most fascinating women of the early 20th century, a dancer, painter and writer, a passionate lover and rebellious free-thinker who has since inspired art, novels, songs, musicals and films, most recently The Beautiful and Damned, with Keira Knightley as Zelda, which is scheduled for release next year.
Tiziana Lo Porto (1972) is a journalist and translator; Daniele Marotta (1972) is a comic book artist; together, they create illustrated book reviews for D, the weekly magazine of La Repubblica. This is their first book.
Guarda

Superzelda

's sheet