Chronicles from the Land of Scarciafratta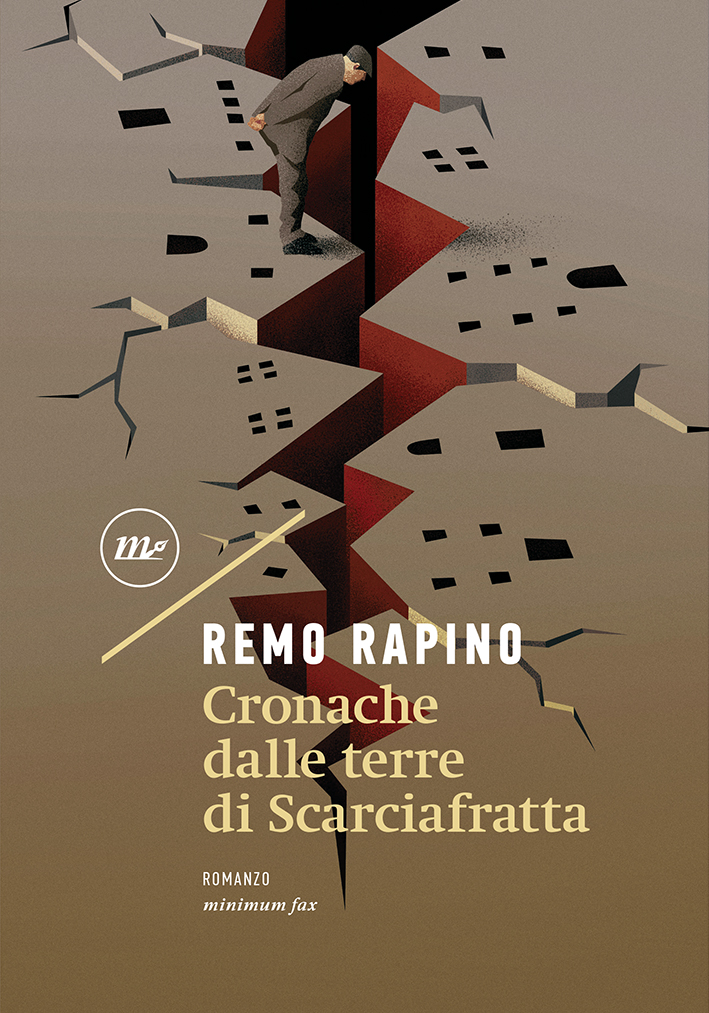 Titolo originale:
Cronache dalle terre di Scarciafratta
Book published:
October 2021
Rights sold to:
Kein & Aber (German rights) 
Scarciafratta is an imaginary village in Abruzzo (like Vigàta in Camilleri's books on Montalbano). Perched high on the hillsides of the Appennino, it's a theatre of ghosts and visions. 
A terrible earthquake, the Bad Thing, has emptied the village. The houses are reduced to rolling stones that turn to powder but keep talking. Among them, on the Rock, only one man has been resisting for years: Mengo. He seated in front of a door under a rag moon, with Sciambricò, a bright-eyed fifteen years old sheepdog.
Digging through the rubble of the school, he found some children's notebooks and a register of the inhabitants that an employ «"sfastognato" (enlarged) of stamps and certificates has filled with names, dates, births, deaths and weddings», with all the stories of the village. At the end of his life, to «give voice to those who have been submerged by death», Mengo will write down all those stories, in the sanatorium of Villa Adriatica.
Until the dawn of the 21st of July of the 1969, when the American astronauts Neil Alden Armstrong e Edwin Aldrin, enveloped in a barely perceptible solitude, land on the moon, and Mengo finishes to write the last letter.
Continuing along the path inaugurated with The Life and Times of Bonfiglio Liborio, in this choral novel Remo Rapino keeps narrating, among laughs and tears, the epic of the last, the deadbeats and the madmen of his region, and keeps giving back the dignity of a name at least to those who has been robbed of their memory.
Press reviews
Giulia Calligaro - Io Donna - Corriere della Sera
Un libro che tiene caldo, che rende umani
Leggi
Ermanno Paccagnini - la Lettura - Corriere della Sera
Ci si muove sempre un'umanità emarginata ed eccentrica, dai comportamenti stravaganti spesso assegnati alla follia, a partire proprio dalla figura centrale di Ruscitti Domenico Giuseppe detto Mengo
Leggi