With The Taste of the World In My Mouth
Ten almost reali lives of nineteenth century Italian poets.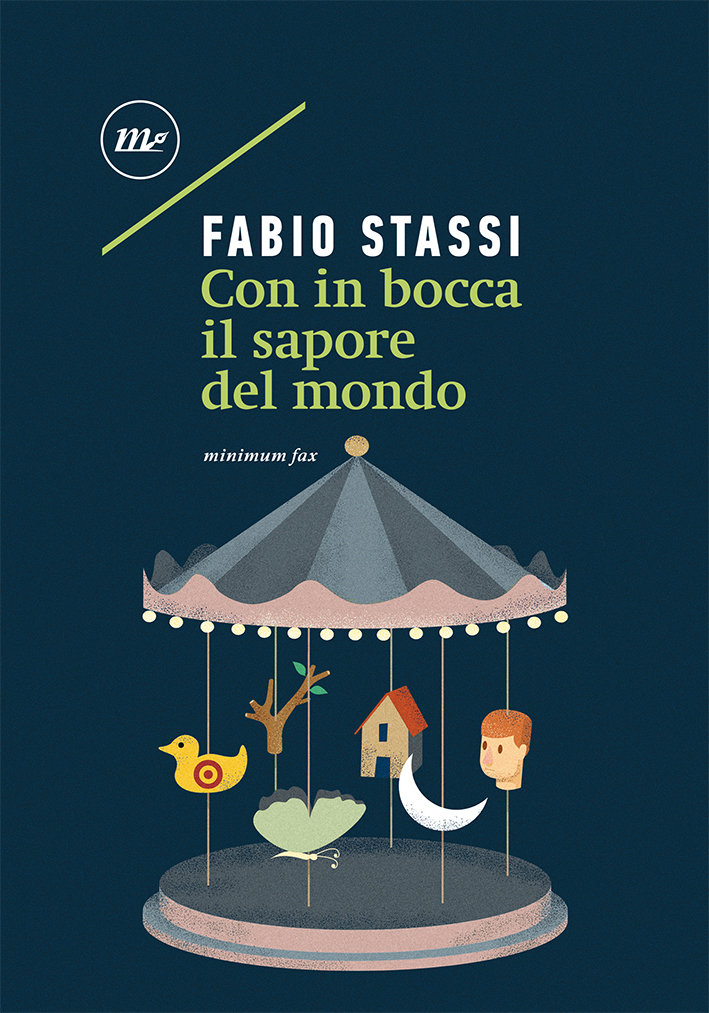 Titolo originale:
Con in bocca il sapore del mondo
Book published:
November 2018
The last resort in via Veneto and a man wearing his coat in every season (Vincenzo Cardarelli). 
A concert of sparrows on a window edge and an unsuccessful baritone (Eugenio Montale). 
The rail yard at the mouth of a river and a voice tuner (Salvatore Quasimodo). 
A middle-class living room in a house on the hill and a collector of butterflies (Guido Gozzano). 
An Ash Wednesday and an old captain in exile (Gabriele D'Annunzio). 
The shooting gallery in a marquee and the man of woods (Dino Campana). 
The backroom of an antiquarian bookshop and a son of the wind (Umberto Saba). 
A collection of stamps and a lonely and melancholic funambulist (Aldo Palazzeschi). 
A bossanova concert and an eighty years old child with Omero's voice (Giuseppe Ungaretti). 
An invective against the moon and a woman who pays her coffees with verses (Alda Merini). 
Fabio Stassi tributes the Nineteenth Century and its poetry, the most forgotten genre of the Italian literary scene, with a brave mimetic and fantastic adventure. He repatriates to the world these ten authors, he photographs them in a particular gesture, makes them speak in first person, after their death and behond their death, from that suspended point of the space and time in which the voice of all poets survives. A vivid narration of their lives, of what they thought of writing, of their idiosyncrasies, obsessions, desires, joys is revealed in this work. 
Ten moving and engaging monologues, a declaration of love.