Three Ways of Getting Rid of Tolstoj
without sparing yourself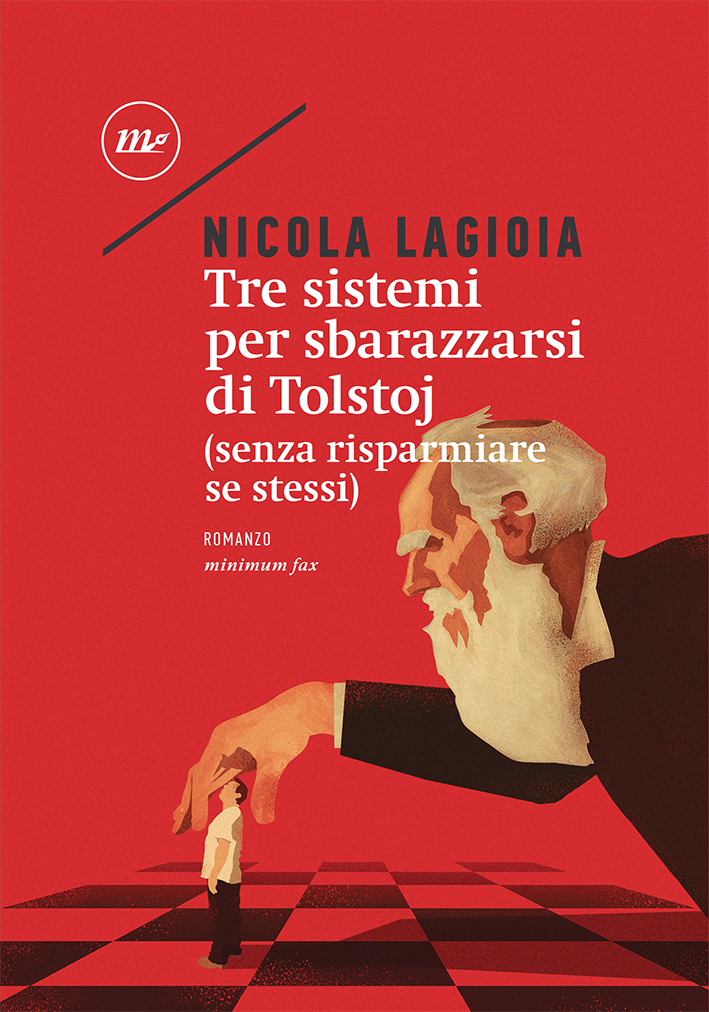 Titolo originale:
Tre sistemi per sbarazzarsi di Tolstoj
"Nicola Lagioia is one of the most contemporary writers that I can think of; his books are made of gripping stories shot through with cleverness and insight." 
Tiziano Scarpa
"Lagioia is to Italian fiction what Beck is to alternative music." 
Carta
Winner of Lo Straniero Prize. 

A young man and a young woman, the city of Rome as their backdrop, a failed love story which may begin again: it all sounds like a predictable scenario, except that the hero's confidant is... Lev Tolstoy, alive and kicking - though suffering from a serious case of writer's block - and with a taste for Coca-Cola and chess. 
Nicola Lagioia, one of the most talented and fearless new voices on the Italian literary scene, debuted with this one-of-a-kind short novel, turning a hyper-conventional plot into a perfect machine for the destruction of literary clichés that is equally savage in its treatment of War and Peace, Proust's madeleines, the drug culture and the Peter Pan Syndrome. A powerful and wildly entertaining bravura performance, Three Ways of Getting Rid of Tolstoy is the perfect postmoderm coming-of-age story.