Neither for Fame nor Profit
Advices on Life and Writing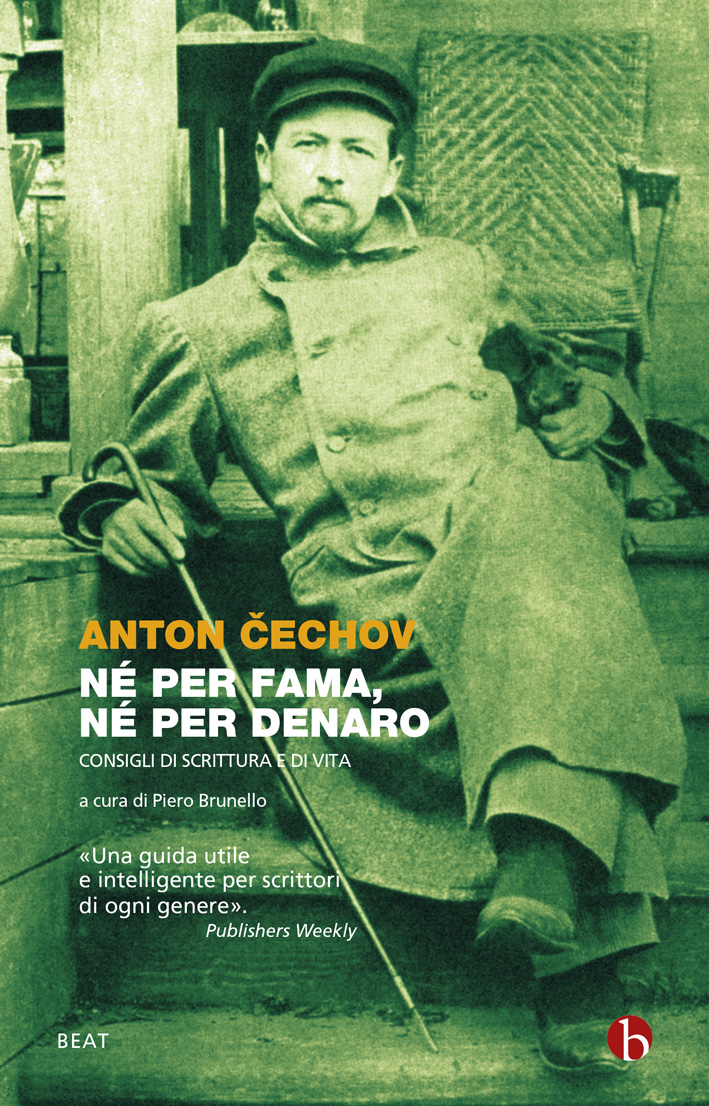 Titolo originale:
Né per fama, né per denaro
Book published:
October 2015
Rights sold to:
France (Anatolia/Editions du Rocher - French rights now available) Spain (Alba editorial - Spanish rights now available) Brazil (Martins Editora - Portuguese rights now available) Greece (Patakis) 
Neither for Fame nor Profit contains two books: 
Neither Plot, nor Ending. 99 writing Tips by Anton Chekhov
«Take something from everyday life, with no plot and no ending...» This and 98 other tips for young writers by Anton Chekhov have been selected by Piero Brunello (a Professor of Social History at the University of Venice) from the immense body of the Russian literary master's letters to his publisher, his brother, and his friends. These punctual, precise, illuminating suggestions - re-organized into thematic chapters - will be useful for students in creative writing courses as well as for published writers: on descriptions and dialogues, on names and characters, on what to tend to and what to avoid... never forgetting the primary aim of a writer's work: the search for truth in art.
Good Shoes and a Notebook. How to write reportage
Piero Brunello deconstructs and re-constructs the works of the great Russian author to bring us a new handbook - this time intended for those who wish to do reporting (or make a documentary film). The book presents a selection of Chekhov's writings that captures the Russian author at work: excerpts from his memorable travel journals and notebooks, from his reporting, from his research papers. The book is divided into three sections: 1. Preparation, 2. Research, and 3. Writing. Each section offers specific advice for the young author and reporter (Measure, count, and weigh; Take stock; Go for walks with people; Take walks on your own; Observe by day and by night; Use the five senses; Accept invitations to lunch; Read local newspapers; Collect statements and interview people), all of this supported by actual examples taken from Chekhov's writing.
Press reviews
Paolo Nori - Libero
Consigli di vita e di scrittura da Anton ?echov.
Leggi
Il Messaggero
Consigli di scrittura e di vita.
Leggi
Davide Mazzocco - Booksblog
Una lettura preziosa per gli aspiranti scrittori ma anche per chiunque voglia scoprire i segreti di un mostro sacro della letteratura mondiale.
Leggi