Kamikaze of the West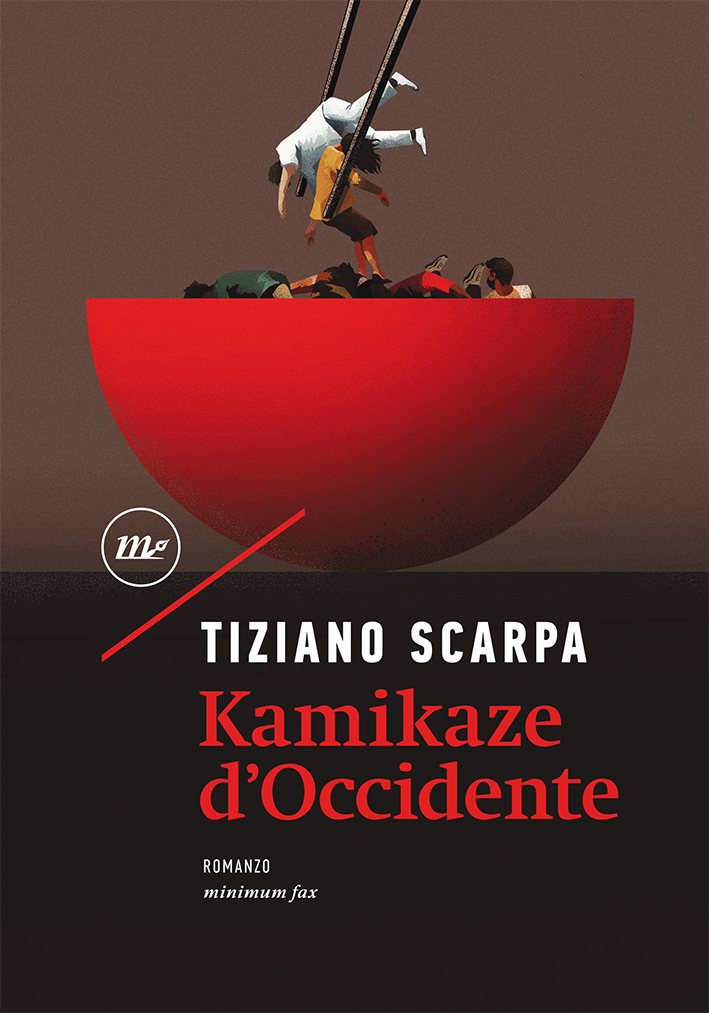 Titolo originale:
Kamikaze d'Occidente
Book published:
July 2019
The protagonist of Kamikaze of The West is a precarious writer who is almost 40. He is a chronic penniless, so he makes money thanks to a matter of clients: women pay him to pass their nights with him, to take a walk, to argue. Everything has its price, its translation in money.
But one day, he receives a proposal from an obscure character who presents himself as a cultural officer of the Chinese government: he must write a book on himself, to show the decadence of Europe and justify the imminent, not only economic, Chinese invasion. Unless the writer traces, in his own life or in everyone's one, almost an ounce of passion. 
"Just like what happened to Josef K in Kafka's novel, the same happens to my protagonist: he discovers to be on trial by a very powerful authority, he is not the only one to be tried but the entire West. And like K. in The Trial, he seeks help in women. And he does it with the same enthusiasm and disenchantment". This is what Tiziano Scarpa writes in his afterward to this new edition of his freest novel. Kamikaze of The West actually refuses any conventions and consolations, and continues to be today an unclassifiable novel – as only real novels are – that mixes irony, meditation, truth, invention and sex. 


The author has irony, sarcasm, a rare rhythm in his style, in a personal and paradoxical elaboration of authors like Gadda and Manganelli, because of so much intrusion of the self. Corriere della Sera
It captures the reader in an unusual complicity, in a sort of mutual identification that sweeps away any diaphragm.  Il Fatto Quotidiano