Goldfishes and Sharks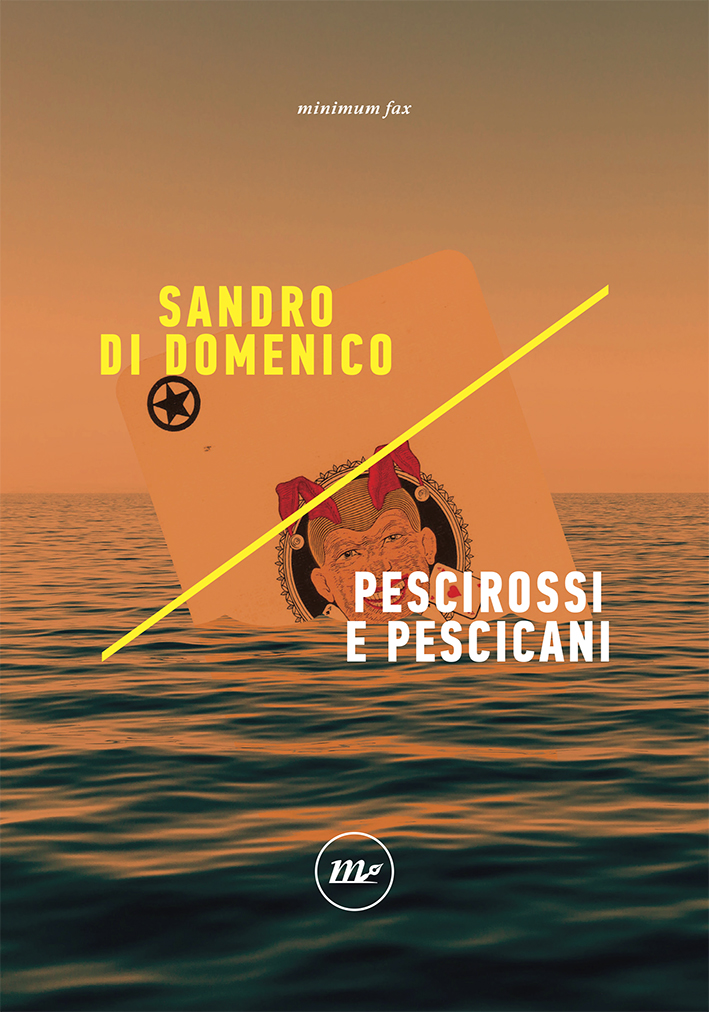 Titolo originale:
Pescirossi e pescicani
Naples, August 11, 2011: a merchant ship crashes a small fishing vessel, during a fishing expedition. A fledgling journalist – the only one not on holiday in that burning summer – must follow the case that will end with the conviction of the only surviving fisherman. 
The young reporter foresees a tangle of reticence and shadows behind this tragic incident and, obsessed with the activities of the sea giants, he starts to investigate on his own, connecting names, places and depositions in relation to an impressively long list of incidents. Another disaster on the coast of Livorno, a reverse gone wrong in the port of Genoa causing the collapse of a tower in 2013, a fire at the lighthouse in Saint Lucia estuary (South Africa), near a conservation area for the safeguard of hippos, crocodiles and 115 different species of water birds, plus other incidents in Alexandria (Egypt) and Reggio Calabria. Wrong manoeuvres, burning or out of order vessels, and awful environmental disasters with one thing in common: each ship involved was named Jolly. 
From an apparently simple fishing incident, the author finds a shady net of traffics and interests, exposing the faults and the damages caused by an entire economic system that broke down: the global circulation of goods, transported mostly by sea, the illegal waste disposal, the constant movement of chemical, toxic and radioactive drums. 
Goldfishes and sharks is the story of an investigation but also of a personal and professional growth.