Tropicalia
La rivoluzione musicale nel Brasile degli anni Sessanta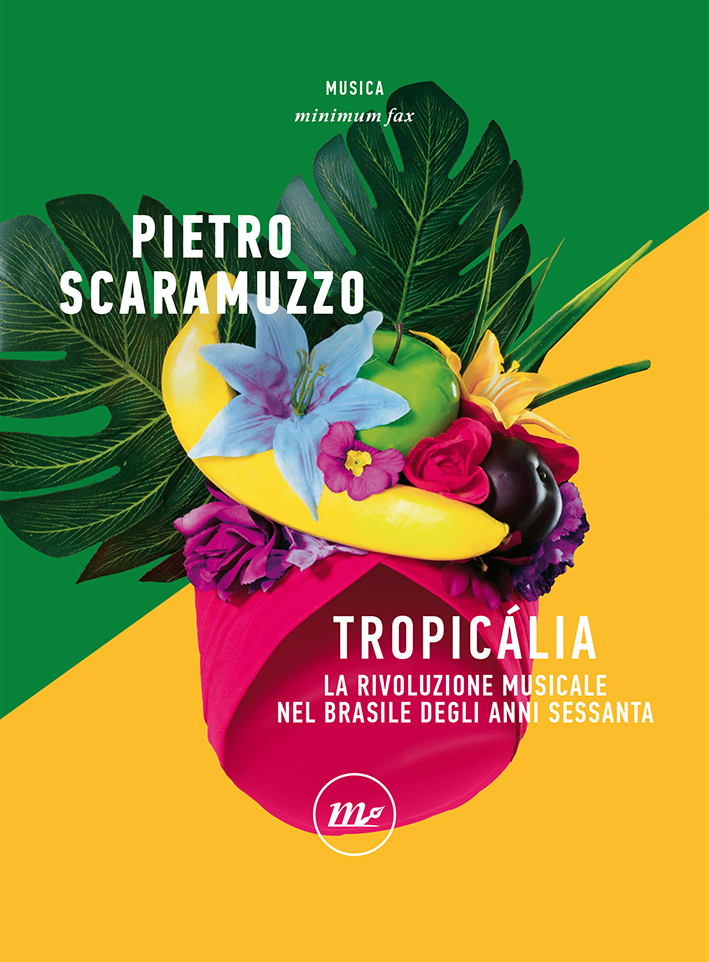 Titolo originale:
Tropicalia
Book published:
July 2021
In March 1967, Brazil has been ruled for three years by a military dictatorship which has just banned the last stronghold of democratic opposition, the Frente Ampla. Still popular discontent mounts and it is the student movement that brings about a wave of protests, systematically stifled by the violent repression of the policía militar. That same year, the release of Beatles' masterpiece Sgt. Pepper's Lonely Hearts Club Band has a powerful impact on a group of musicians who for some years have been looking for a synthesis between the great tradition of samba and bossa nova and the new possibilities explored by British rock and pop. Also in 1967, at the festival organized by TV Record, a sort of Brazilian Sanremo, the two most brilliant exponents of this group, Gilberto Gil and Caetano Veloso, go on stage with an electric band to perform respectively Domingo no Parque and Alegria, Alegria. The initial perplexity of the audience turns into ovation. Neither Gil nor Caetano will win the festival, but what they achieve is a lot more: they have just decreed, live on television, the birth of that aesthetic and musical revolution that will go by the name of Tropicalismo. An authentic expert of Brazilian music and culture, Pietro Scaramuzzo does not limit himself to telling the origins, birth and development of Tropicalismo, or the biographies of its greatest exponents, but reconstructs an unrepeatable era of political and cultural history, in which the ferocity of a ever-more ruthless dictatorship and a capillary repressive apparatus was contrasted by an artistic fervor and a freedom of gaze and voice that keep their subversive force unchanged to this day.
Press reviews
Daniele Ferriero - Rumore
Il qui presente volume potrebbe facilmente essere annoverato come il libro definitivo sull'argomento, ricolmo com'è di informazioni, precise narrazioni e contestualizzazione sempre precisa
Leggi
Sara Guabello - Il manifesto
Il volume di Scaramuzzo ha il grande privilegio di calare la storia dentro la storia. Così l'arrivo delle chitarre elettriche nei festival viene insieme all'Ato institucional n. 5 che nel 1968 decreta...
Leggi
Alberto Riva - il Venerdì - la Repubblica
Intervista a Pietro Scaramuzzo: «Il tropicalismo è stato un ponte di connessione tra l'élite culturale e le masse popolari, facendo suo il messaggio, ad esempio, del cinema di Rocha o del Teatro Ofici...
Leggi