Book of Drawnings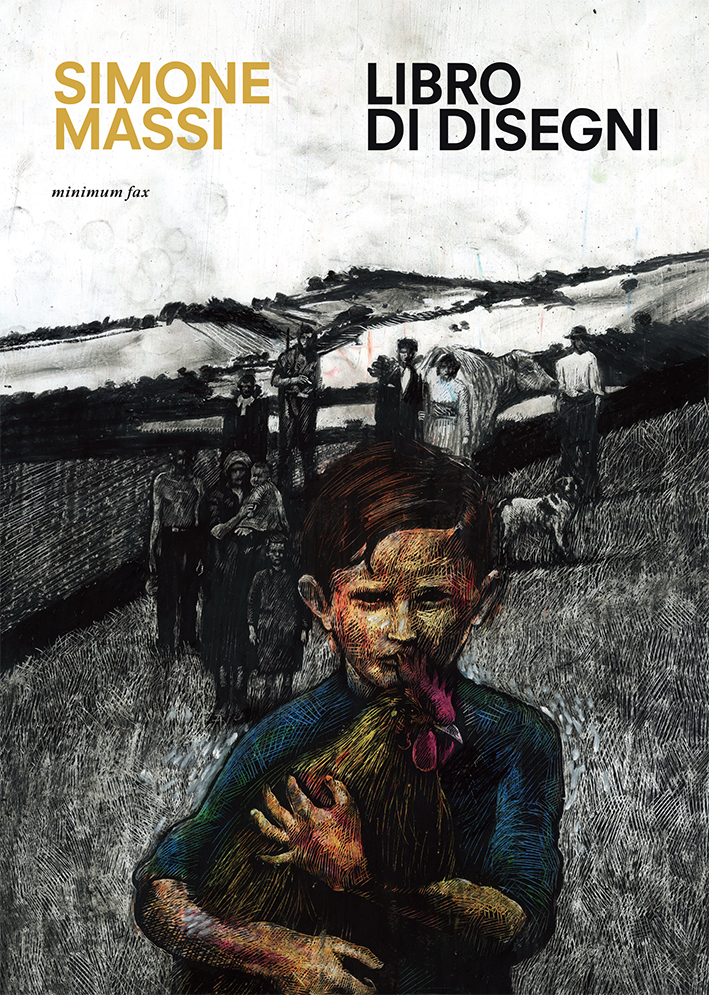 Titolo originale:
Libro di disegni
Book published:
April 2021
From Goffredo Fofi's introduction: Massi knows how to draw us into a circle of events, apparently ordinary, that belong to our past more than to our present (the rural world till the boom years and beyond, and the rural world today, in places that are far from us), and that culminate into a growth and an accession to Society and History; into a youth and finally into an adulthood that is not maturity yet, but it's nontheless a fated esssential passage, an harbinger of change and motion signaling an active entrance into the world. An harbinger of knowledge, and responsibility. Childhood, that childhood, a childhood belonging to a time and an order that do not exist anymore, to a time that looked eternal. Childhood came to an end, and the pig's slaughter announced everyone's death, the sign of a violence that men's children considered as inevitable. The sign of an offended life, with all the sense of menace and insecurity that came from it and that was deeply related to a resentment towards destiny shared by all humankind. 
Simone Massi lives in an old country house, among the little hills, far from show business and out of the loop. And yet his movies have been short listened for many festivals, in 59 different countries all over the world. They have won 225 awards and they are considered among the most important movies of contemporary film animation, in so much that in 2012 the Venice Film Festival commissioned to Simone the opening sequence that preceded films playing. Simone Massi, 51 years old, is an independent animator, he realizes his works alone, drawing every single frame. 
In this book you'll find his style and his world, made of clouds and hands, poetry and Resistance, love for nature and the memory of rural culture. Massi is a "resistant animator". He resists the seduction of a society in which everything has to be easy, fast. He resists digital shortcut, in the name of manual labour. He resists the loss of memory and values. He does all this with the arms of dream and beauty, with a solemn simplicity. He narrates the extraordinary story of an artisan-artist that worked in a factory before becoming an international renowned animator.
Simone Massi's films are extraordinary crafted gems of pencil-drawn short films, intense, surprising, powerful and poetic at the same time.
Wim Wenders