Pasolini Professor
An improvisation of the twentieth century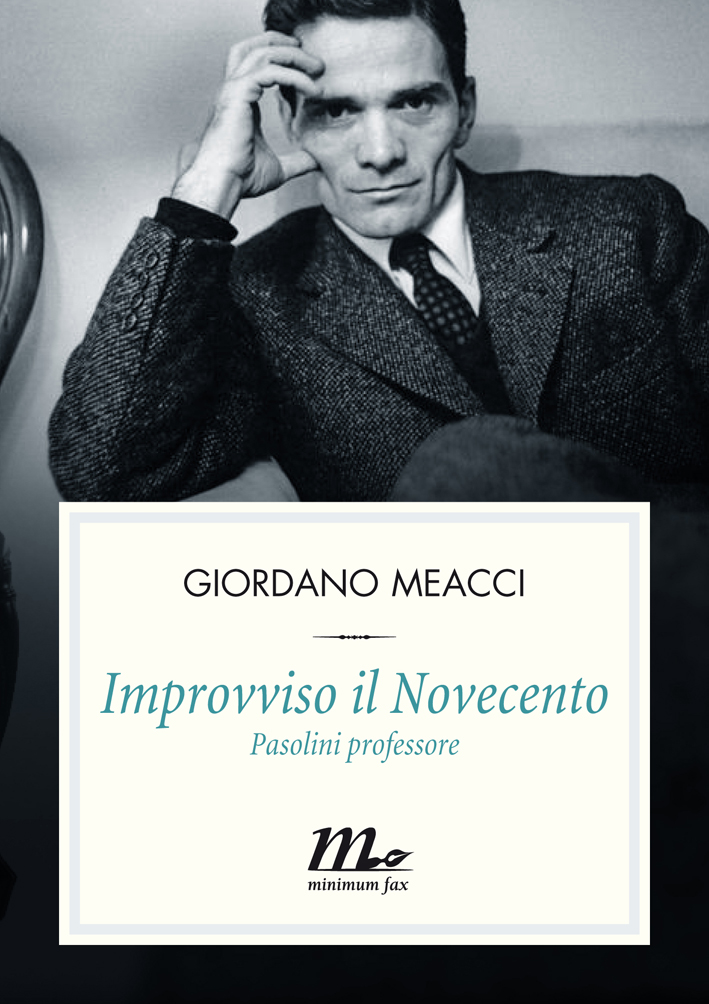 Titolo originale:
Improvviso il Novecento
Book published:
October 2015
From 1952 to 1955 Pier Paolo Pasolini, one of the most influential Italian writers and directors of the twentieth century, at just about 30 and still unpublished at that time, was teaching at a secondary school in Ciampino, a small town near Rome. Young linguistic scholar (and gifted story-teller) Giordano Meacci spent quite a few years tracing back this intense but nearlyforgotten period of Pasolini's life, interviewing writers, directors, Pasolini's friends and former pupils (one of them turns out to be Vincenzo Cerami, Oscar winner for the script of Roberto Benigni's Life is Beautiful).
His book is an unforgettable portrait not only of Pasolini, but of his whole country in the Fifties, as well as the passionate chronicle of a curious biographer's research.