To Be Homeless
About Living In Strange Times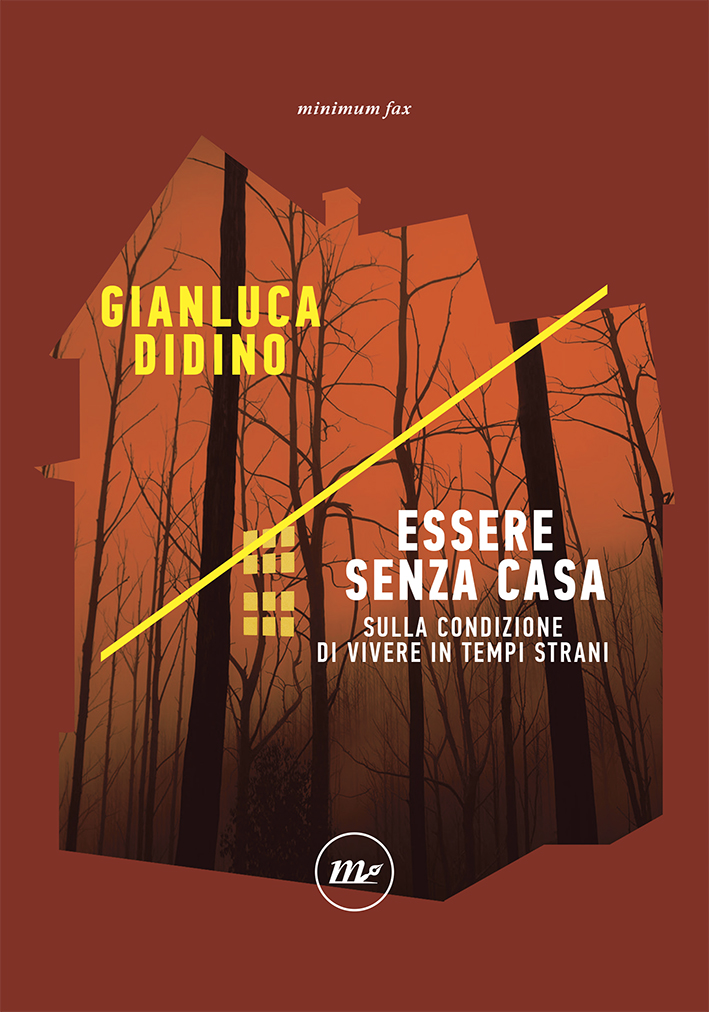 Titolo originale:
Essere senza casa
Book published:
June 2020
We live in strange times. Our world is shocked by a wave of nihilist populism and terrorism, projected into a science-fiction future of voyages on Mars and transhumanism, threatened by the climatic apocalypse: in short, our world seems to be out of control. In the last decade, without realizing it, we entered in a hypermodern age, an age made of dizzying acceleration and post-human horizons in which the familiar contours of reality changed too quickly so that we can keep up to date. 
From Brexit to the global warming, from mass migration to the search for life in the solar system and beyond it, the intimate weirdness of the hypermodernity tells us about a progressive weakening of the sense of home as a place protected from the external threats. 
Today we live a crises of real and metaphoric living. We are exposed to the logics of digital capitalism and to the threats of an obscurity where human meanings cease to exist. This line between human and machine, human and animal, internal and external, is where the weirdness of our times proliferates. 
By mixing personal essay and cultural criticism, going through the London of the Brexit and the territories of the anthropocene, and raging from literature, art and politic storytelling, To Be Homeless extends the reasoning begun by Mark Fisher in The Weird And The Eerie on the condition of living in strange times.
The starting point is the awareness that the only way to embrace the weirdness of present times, outside and inside ourselves, is that of understanding the historical, psychological and cultural meaning. 
Press reviews