From Hell
Two Literary Reportages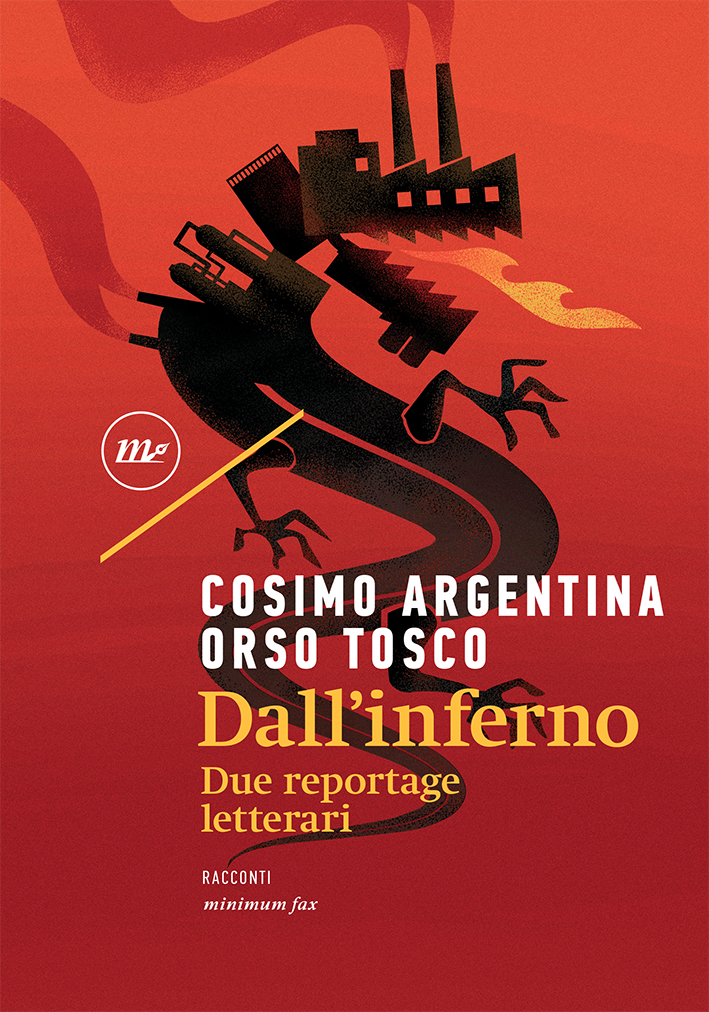 Titolo originale:
Dall'inferno
Book published:
September 2021
It's night. It pours. A man is  looking for a worker who can assist him during his first work shift in the steel mill. A fatal accident just happened and the employees are rioting. The man begins to wander around in one of the biggest steel factory in Europe, getting  lost in a kind of underground between explosions, blast furnaces, coke ovens, rolling mills.
Many miles away, another man is evicted from his house just after a bridge collapse. The air still smells of concrete. The man is afraid and his memory is just like the ghost city he is walking through, a desert neighborhood without any shelter, without a port, waiting for life to begin again and the sunrise to return.
In these two long short-stories, Cosimo Argentina and Orso Tosco try to give shape and location to that contemporary hell the borders of which are the belly of the Ilva and the ruins of the Morandi bridge. One in Taranto and the other one in Genova: two cities by the sea, each at a different cape of the peninsula. They wrote a visionary reportage, dramatically realistic. It reminds us, just like Italo Calvino wrote, that there are only two ways not to suffer the hell of the living people, the one that we live everyday: accepting it and "be part of it to the point of not seeing it anylonger" or "trying to recognize who and what, in the middle of hell, is not hell, and make it last, and give it space".